Amsterdam, NL
hello@bernevega.com
Case study
Website for Georgiy Kazakov-Pokrovsky
Contribution
Logotype Design
Portfolio Concept
UX Design
Website Building
Georgiy Kazakov-Pokrovsky is a Russian director who shoots fashion ads, music videos, and short films. He approached me to design a web portfolio and identity that he could send as a reel to his clients.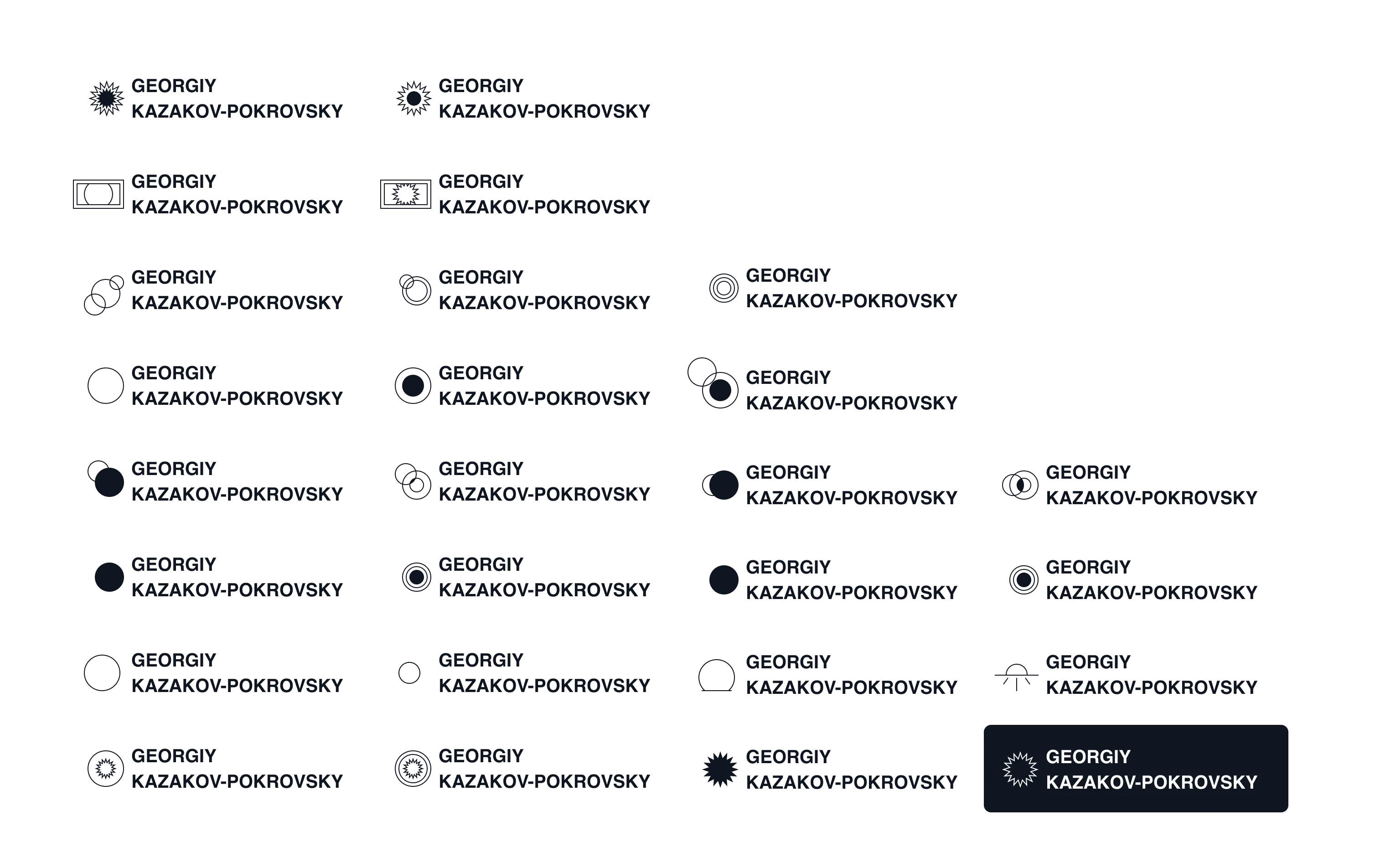 The result was a logotype that reflected Georgiy's common position behind a shooting camera and a warm sun of Caucasian mountains.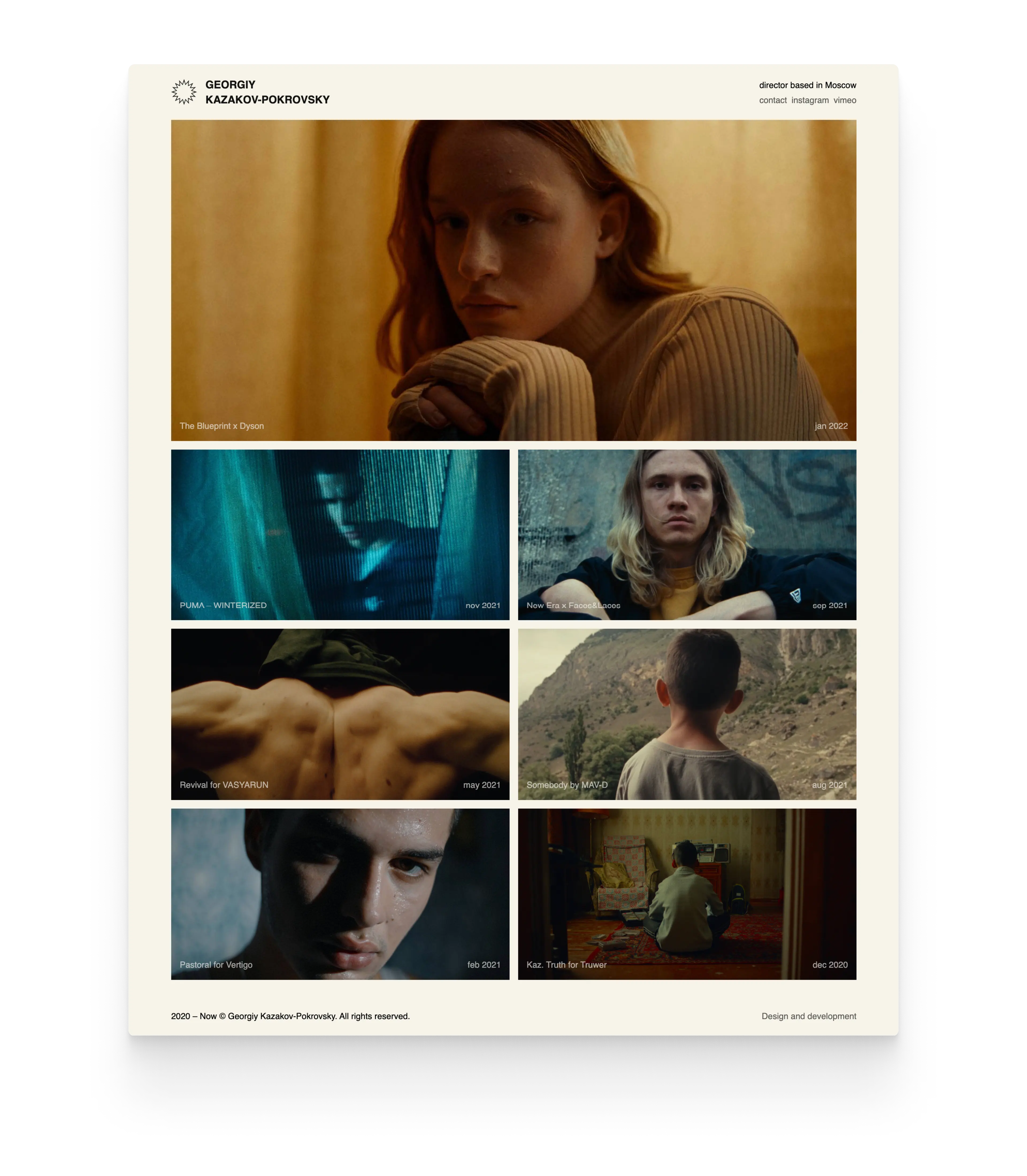 Blocky, austere, and intendedly-transparent design of the website allows to focus on what is important – video content created by Georgiy. Thumbnails play a snippet on hover, and project pages greet the visitors with full bleed emotional shots.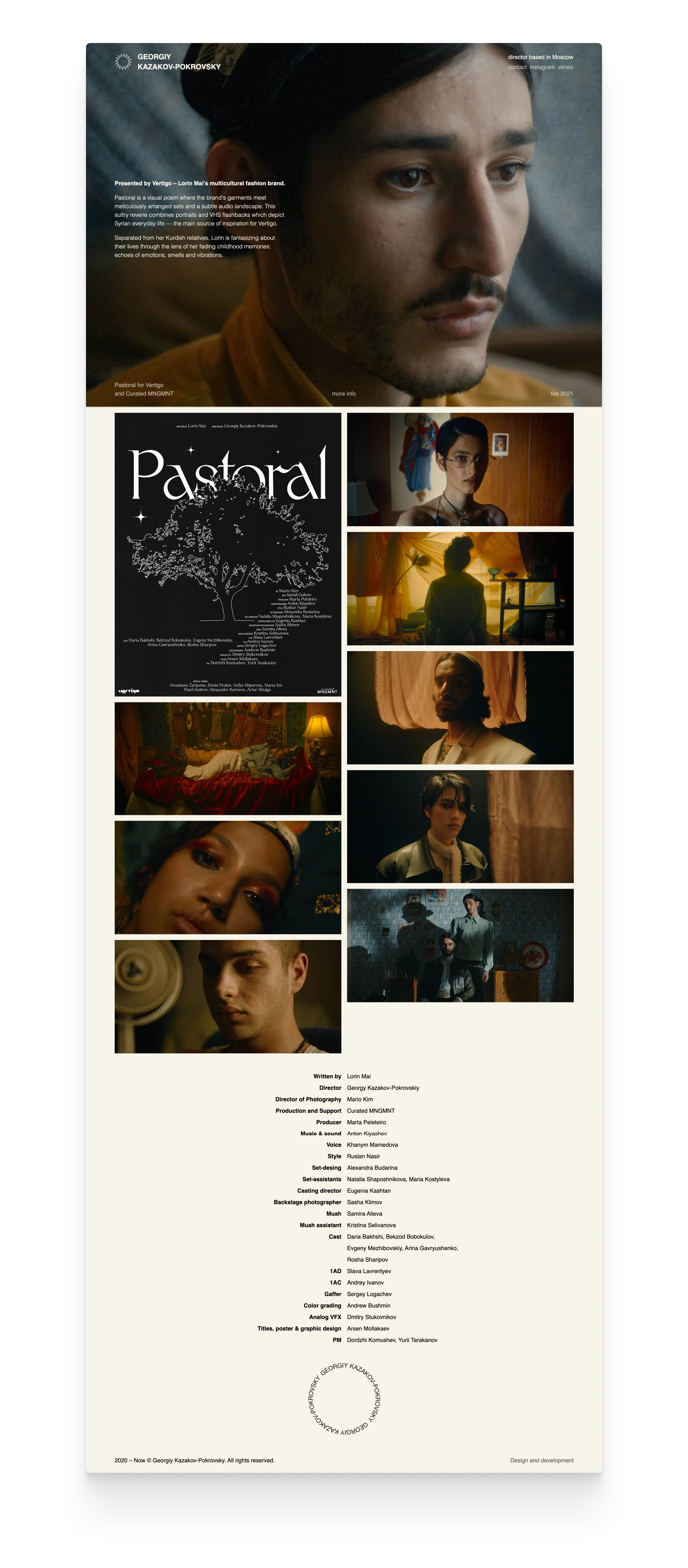 Contribution
Logotype Design
Portfolio Concept
UX Design
Website Building