Amsterdam, NL
hello@bernevega.com
Case study
Product Design for Enty
Role
Intern →
Junior UX Designer
Contribution
Product Design
Navigation and Layout
Email Design System
Notification System
Illustrations and icons
Team
Maxim Bokov – Art Director
Denis Zezuikin – UX | Visual Designer

Enty is a SaaS solution for automating back-office processes of small businesses, featuring incorporation services and bookkeeping functions. Enty's Control Panel is the central digital space to manage six back-office operations – Accounting, Taxes, Invoices, HR, and Legal. And it was the first part of the product I designed.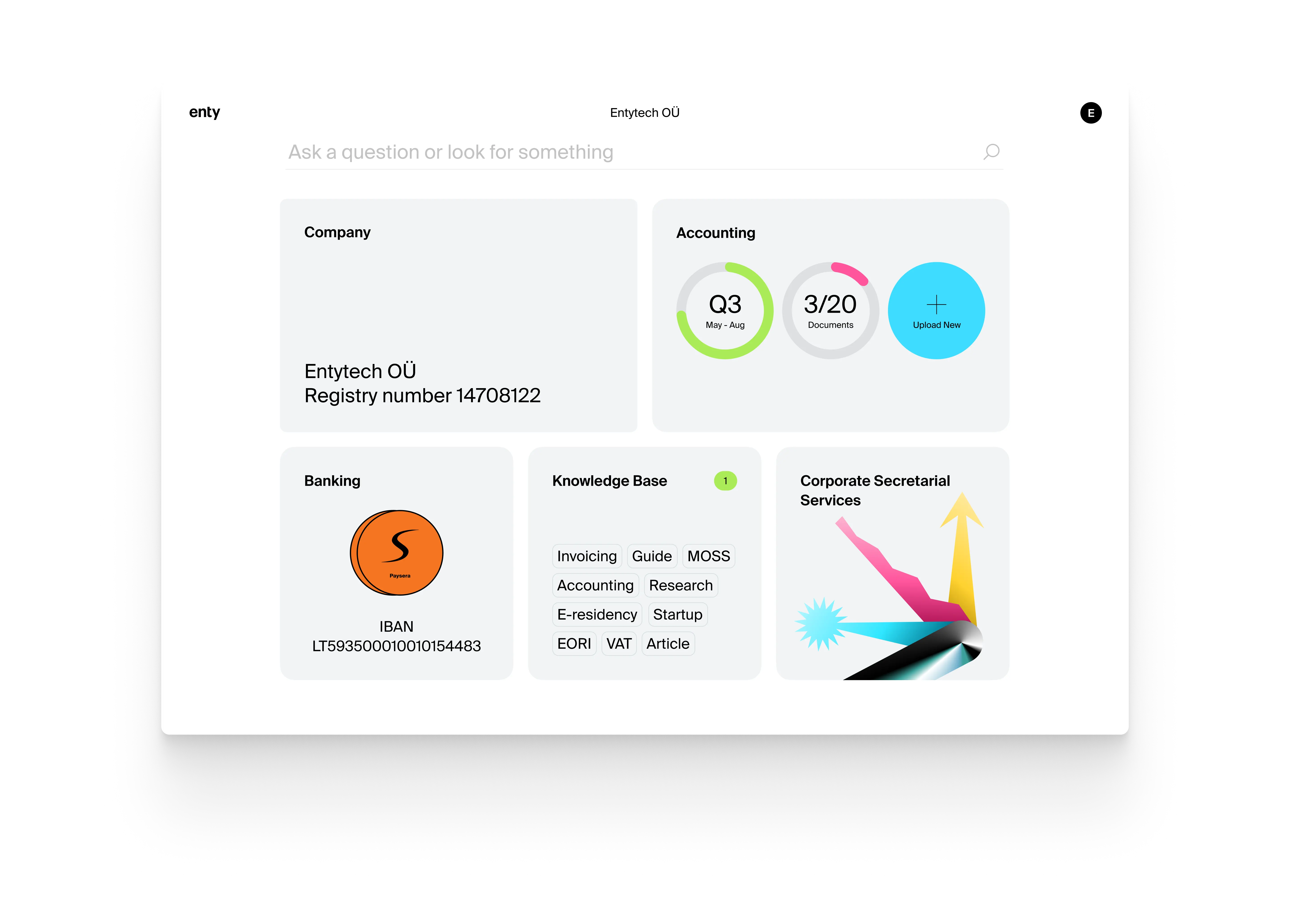 One of Enty's core values is to give its users the ability to set their companies up and running them independently. Therefore, the Control Panel had to create a sense of having control over back-office at one's fingertips, while consistently connecting existing and future services.
The result was a hub that provided both entrance to products, and useful insights on the spot. Finding the right balance between functionality and ease of use was tricky, because I wanted the Control Panel to add value, but not discourage users from using the products. However, the outcome met all the requirements and reflected Enty's bold visual style.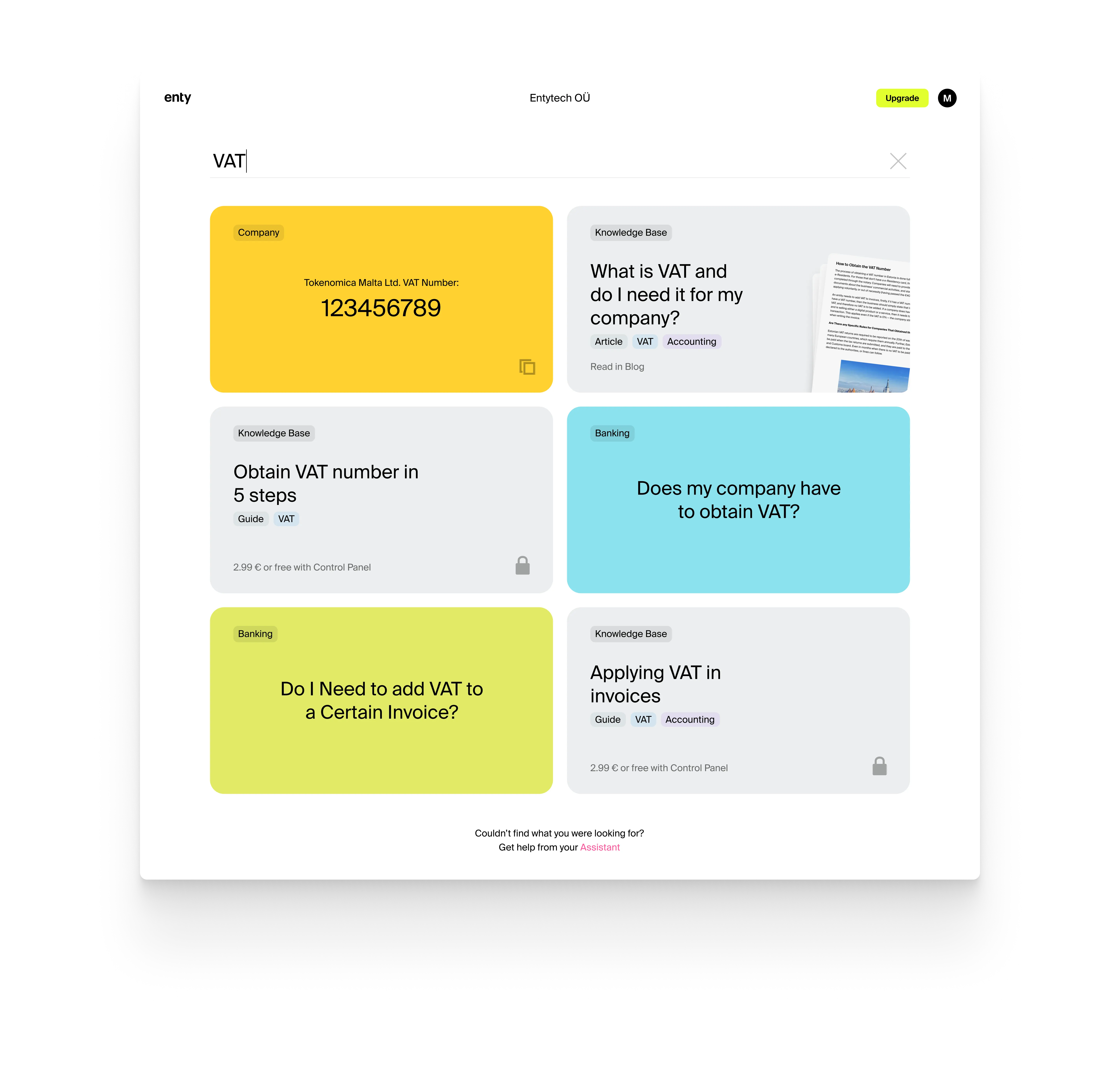 An addition to the Control Panel was a smart search feature, indexing all products and presenting relevant information in shape of factoids or quick actions.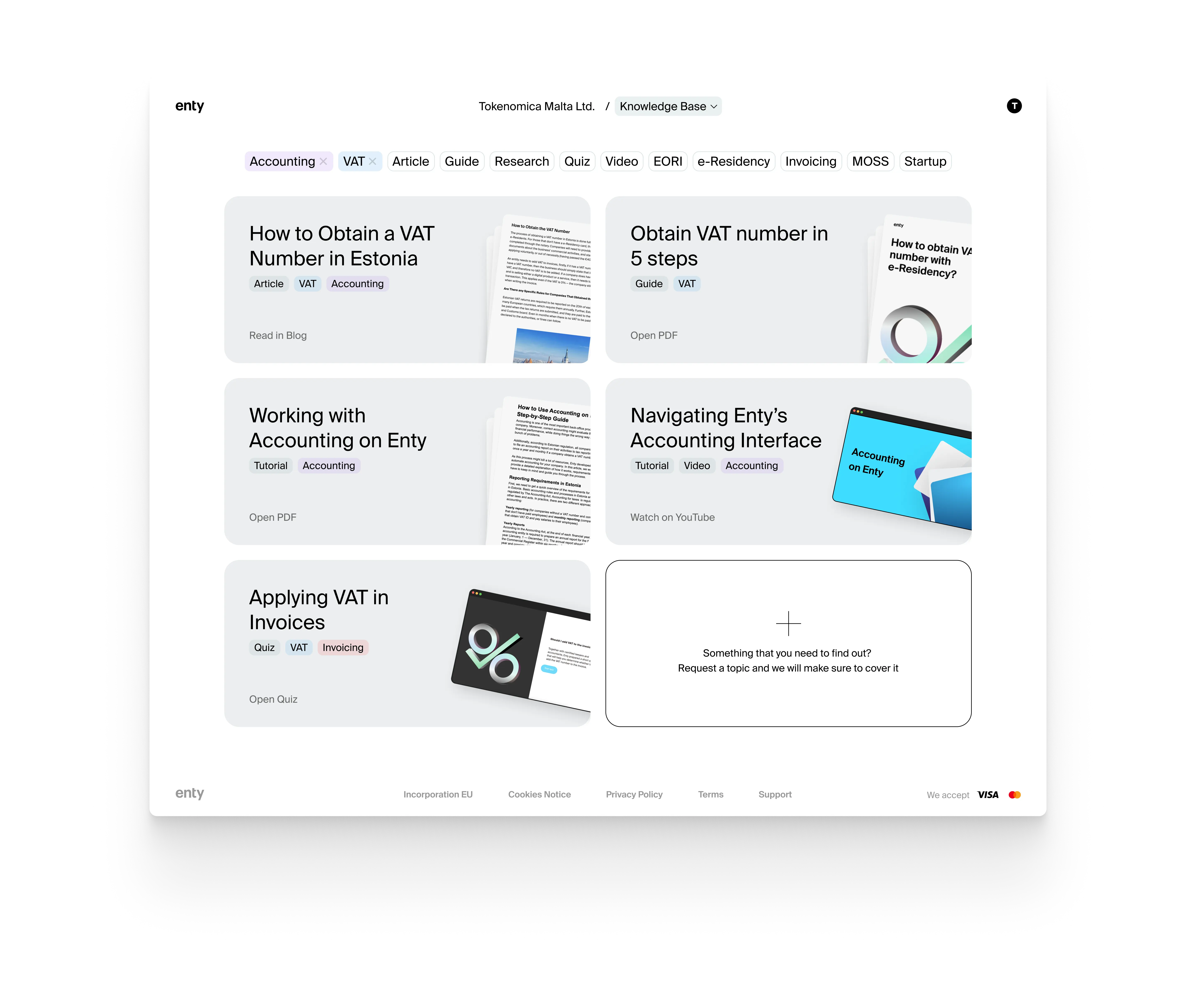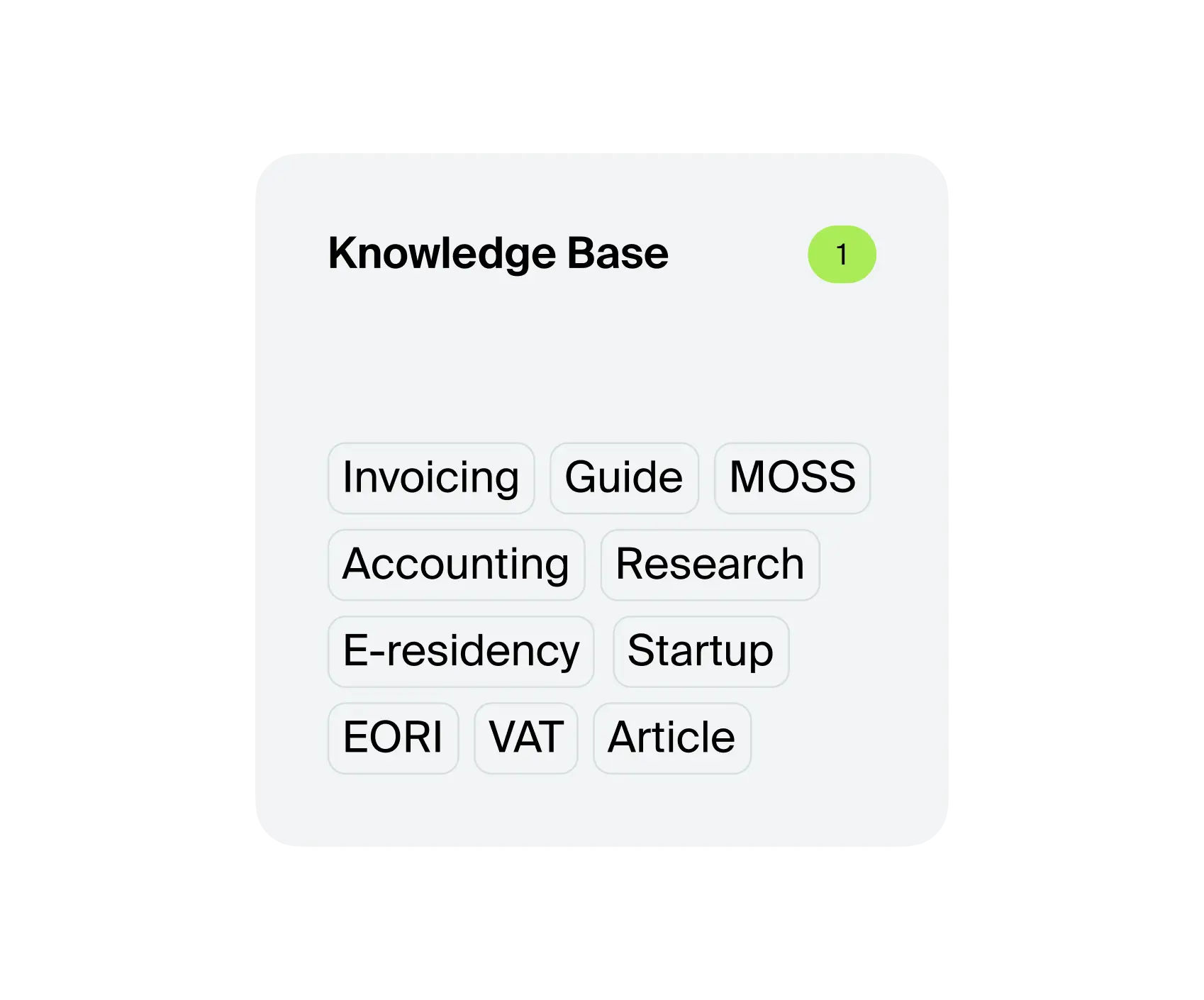 The Knowledge Base is the go-to place for original research in startup sector, guides for government tools, and reports on corporate regulations.
To speed up the process of finding the right materials, I designed tag-based categorisation. The tags are assigned to the their format and content.
Using the categorisation system is also possible from outside the service. Its card in the Control Panel lets to enter the service already filtered out by a relevant tag and shows the counter for new additions.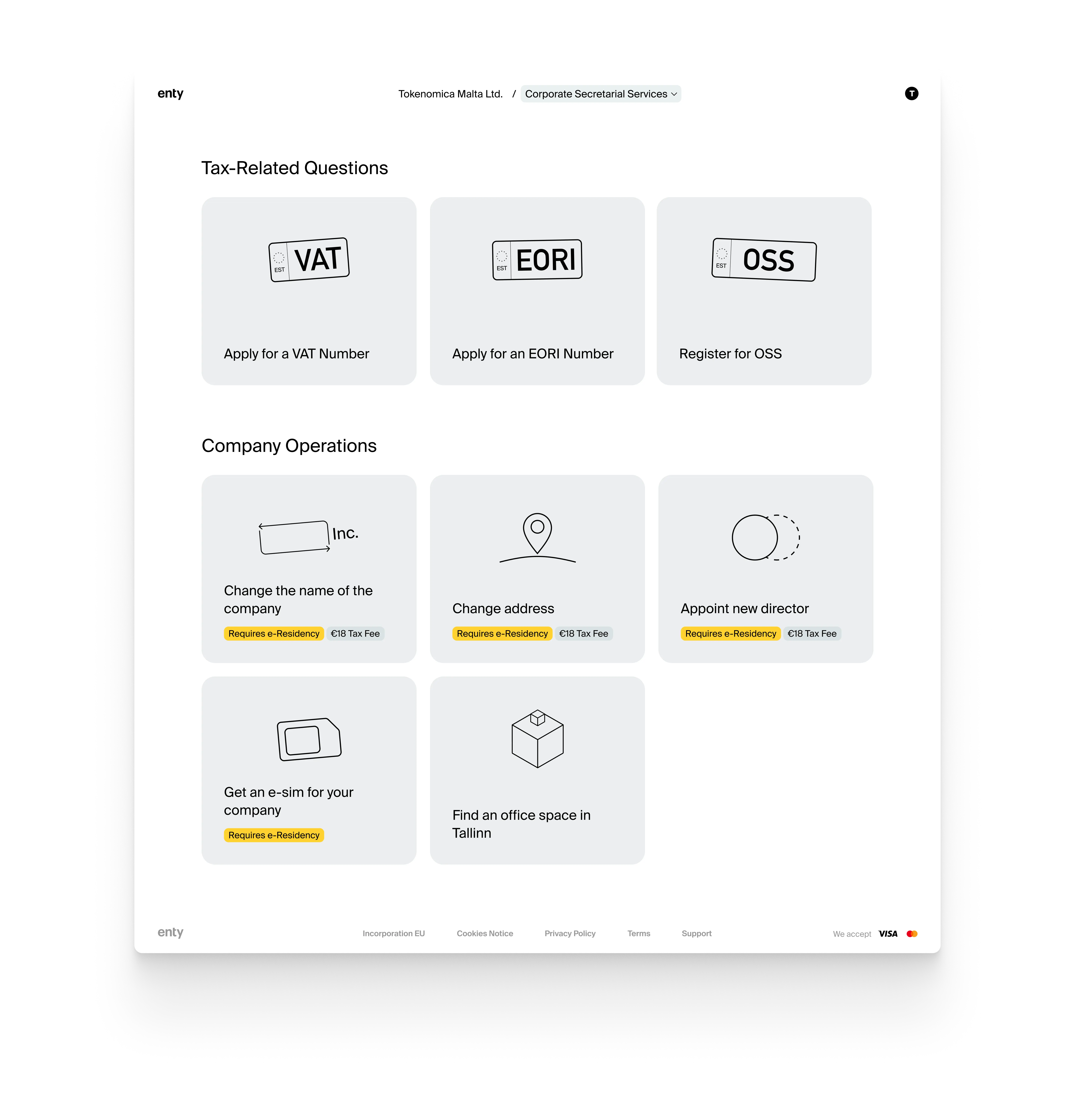 Corporate Secretary is a combination of the most commonly requested services from our customers, collected through the early stage of the product development. Its idea is to provide guidance on the first steps of the company management right after incorporation.
What hides behind the simply illustrated cards and right-to-the-point modals is a major optimization of the provided services for both Enty and its users.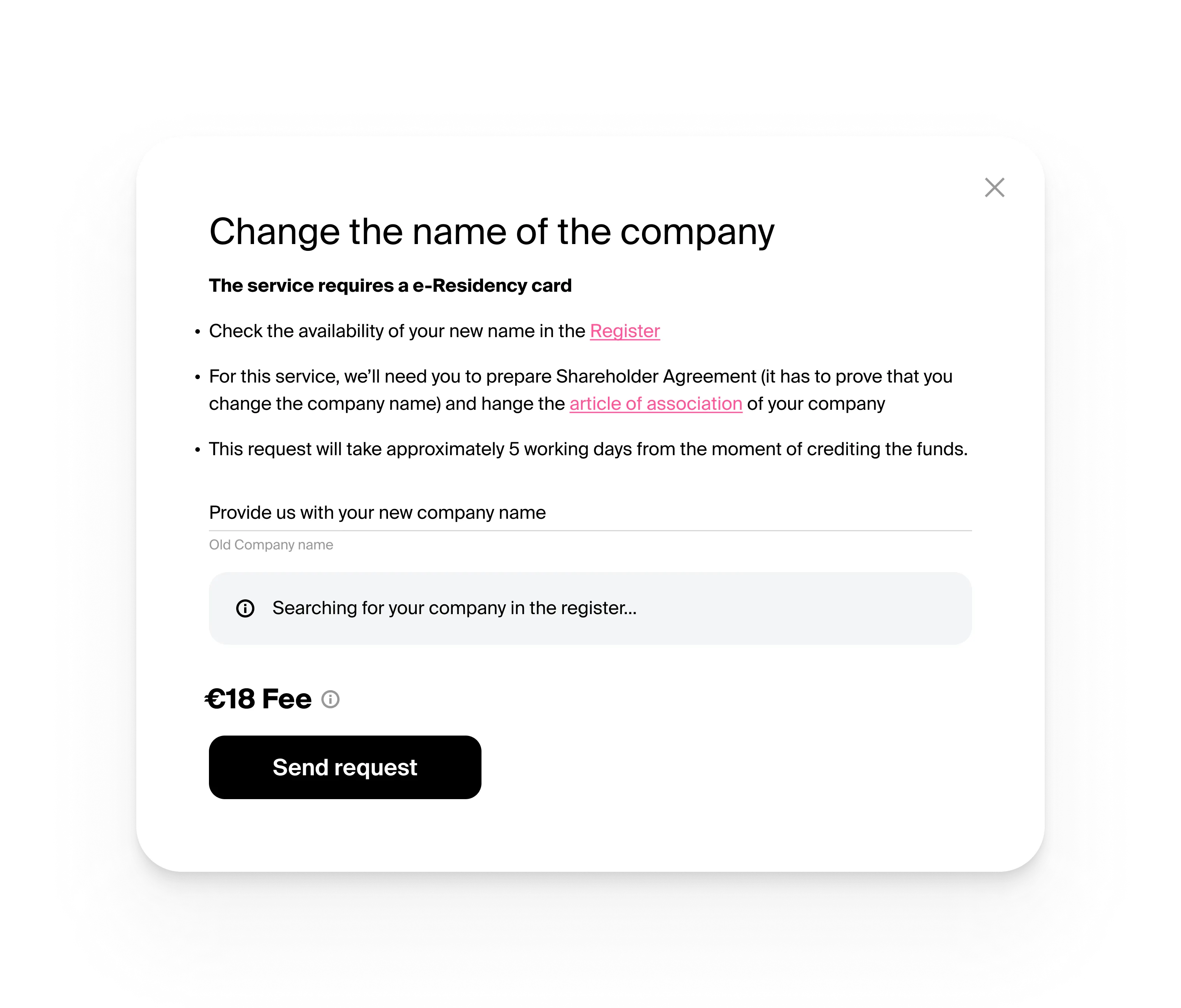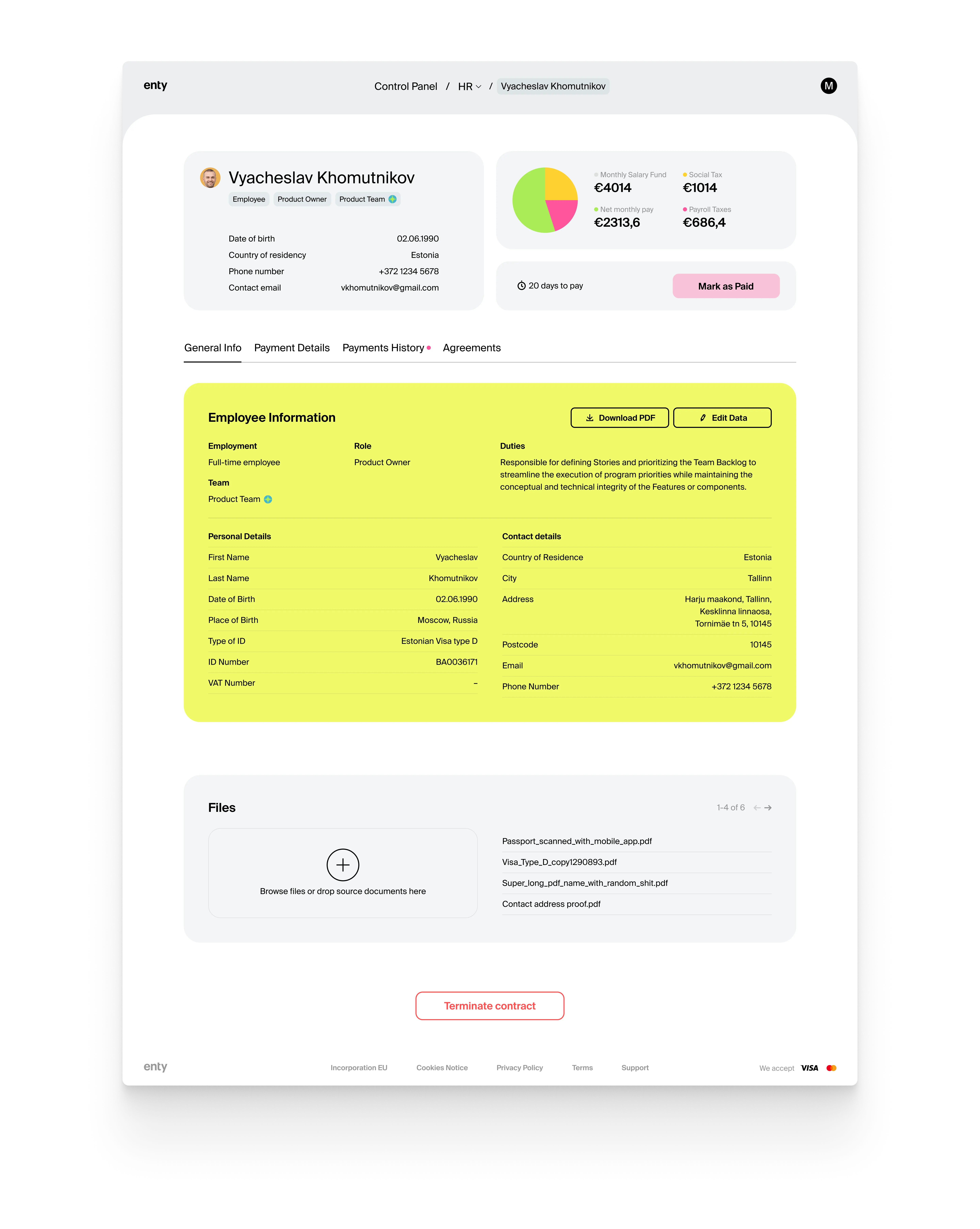 HR solution by Enty offers a core-HRM tool that allows to store and manage all necessary data about the users' employees.
The key feature of the product is full integration with accounting – the payments made to employees, directors and contractors are automatically reflected in the reports. And my designs reflect this – in the easy access to all salary-related actions, and in the quick overview of the small business' teams the product creates.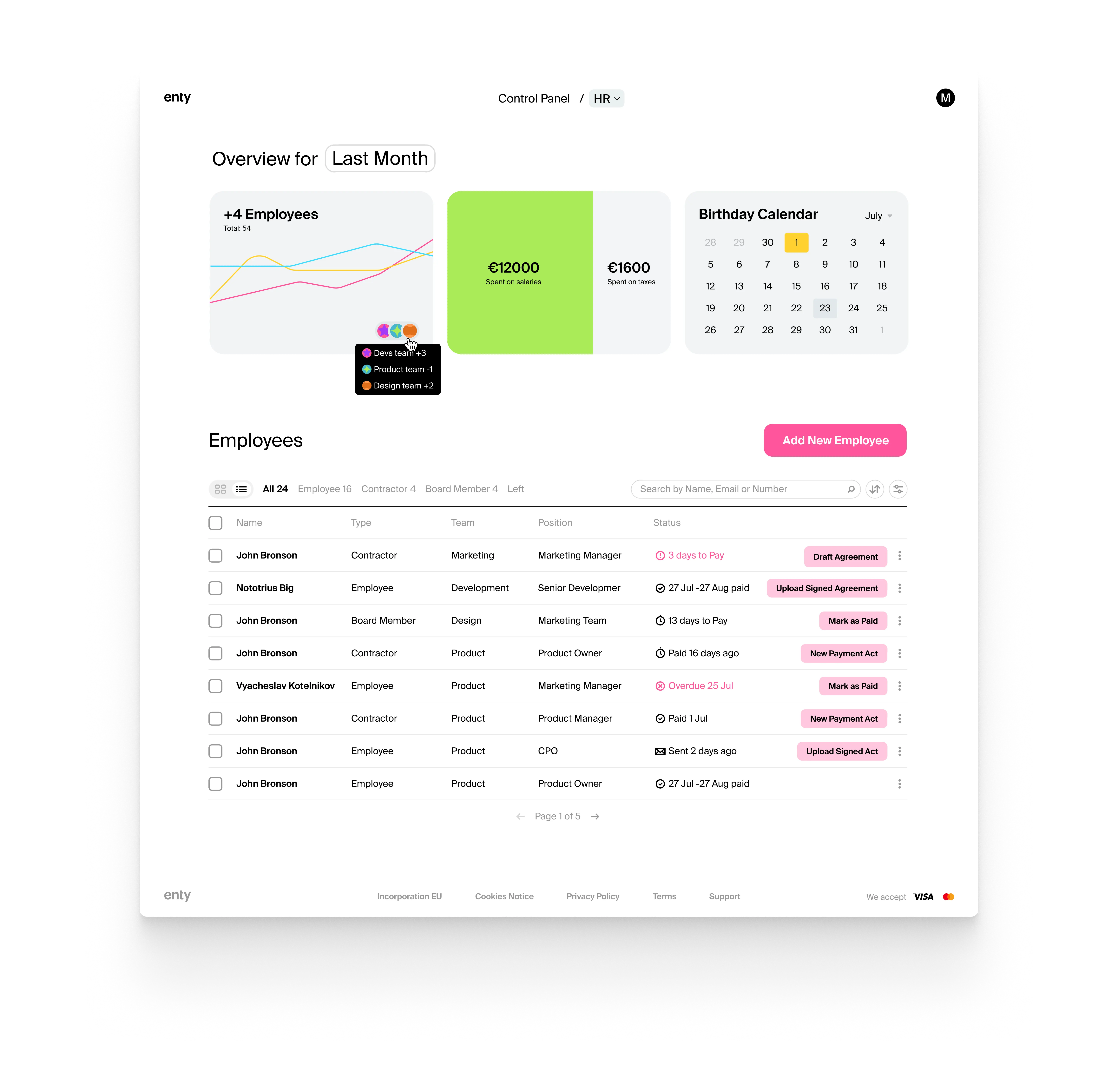 Role
Intern →
Junior UX Designer
Contribution
Product Design
Navigation and Layout
Email Design System
Notification System
Illustrations and icons
Team
Maxim Bokov – Art Director
Denis Zezuikin – UX | Visual Designer